Can I Remove Watermark from My YouTube Videos?
Imagine you have just created an awesome video after putting in your effort, but there is a watermark on one side of the video.
Will Your Video be Engaging Enough?
Absolutely not. A watermark does not look appealing at all and decreases viewer engagement. Your effort will be ruined because of that one small watermark or logo.
Thus, most of the time, we need to get rid of the watermark from videos. We are thrilled to tell you that we are going to share a few ways and tools to remove watermarks from any video. You can easily remove the watermark on your smartphone or PC. We will share the step-by-step guide to do that.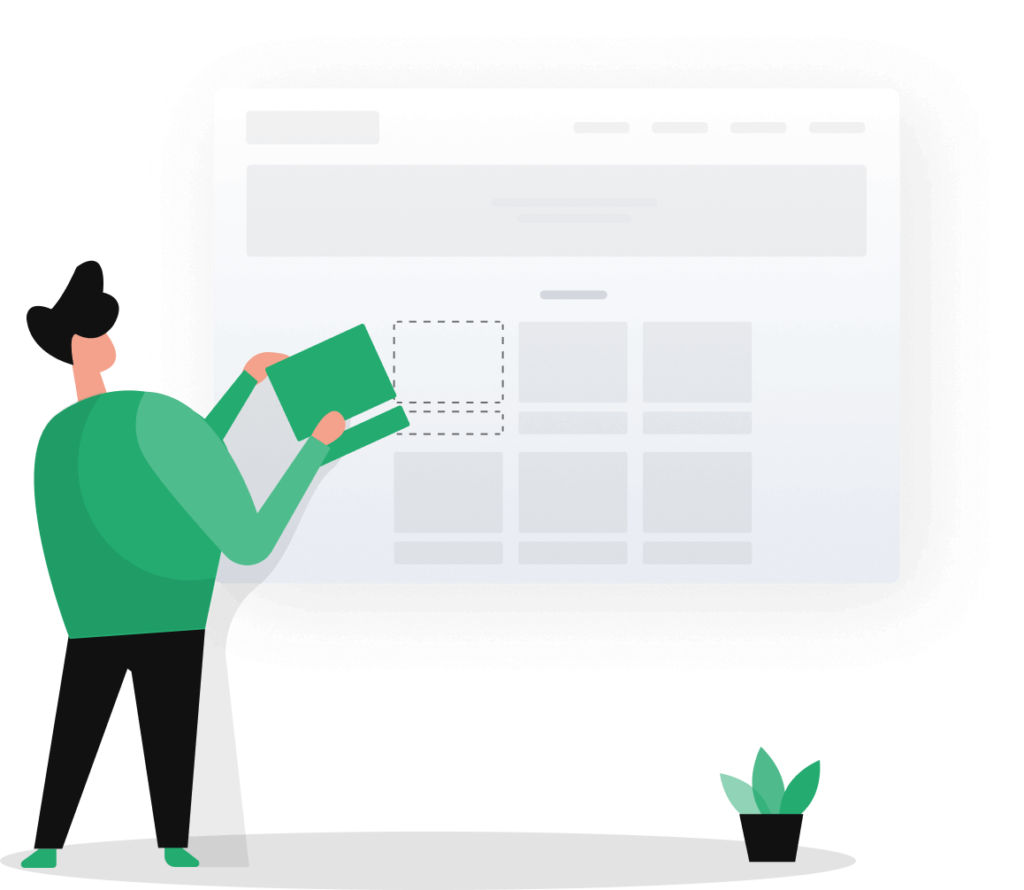 Part 1. Remove Watermark on Your Computer
There are dozens of tools available for watermark removal. However, not all of them are for beginners, some of them do not provide the expected results, and there are dozens of issues. Therefore, it is important to select a suitable tool.
The easiest way to remove watermarks on Windows or macOS is by using iMyFone MarkGo. It is a beginner-friendly and amazing watermark tool that not only helps you remove watermarks but can also add a customized one.
The best thing about MarkGo is that even if the watermark is moving or changing its position in the video, MarkGo can remove it through its segment feature. You can easily create different segments and remove watermarks as you like. It is a perfect and all-in-one tool for watermark removal and addition.
Steps to Remove Watermark Using MarkGo
Step 1: Open any internet browser and follow this link. Download the tool and install it. Open the app, and you will see the main screen. MarkGo can be used for various images and videos. Click on Remove Video Watermark.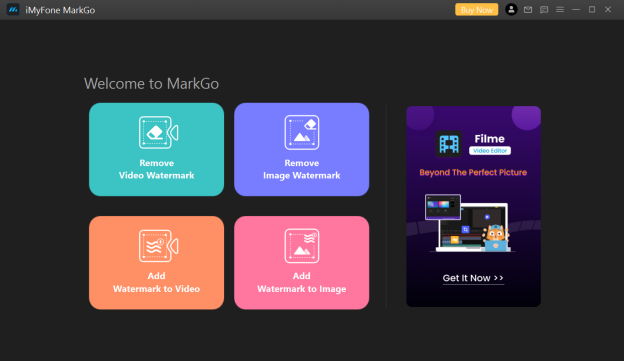 Step 2: Now, you need to add the video. Click on the Add Video button and import a video from your computer.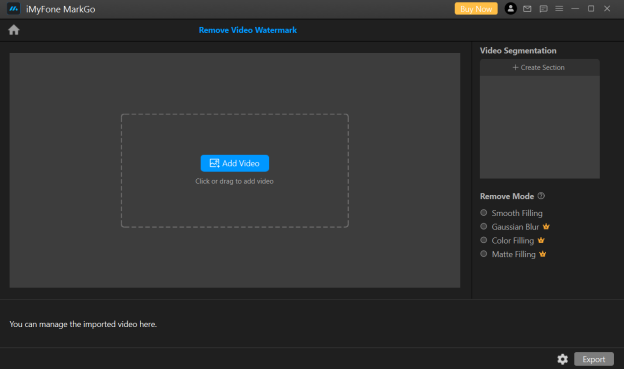 Step 3: After importing a video, you will see a rectangle over it. Move this rectangle and adjust it over the watermark. You can adjust the rectangle as you like.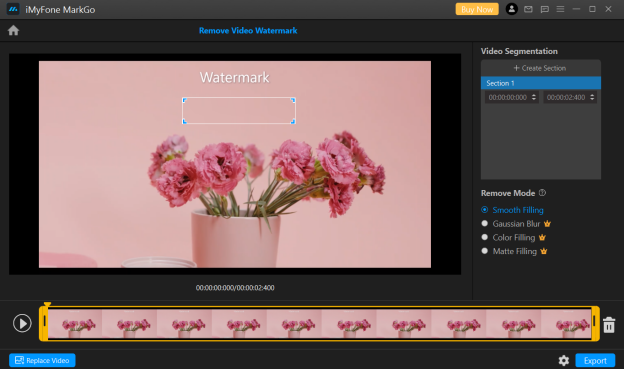 Step 4: You can also create video segments on the right and select watermark in each segment. MarkGo offers four modes to remove the watermark; select any mode you like.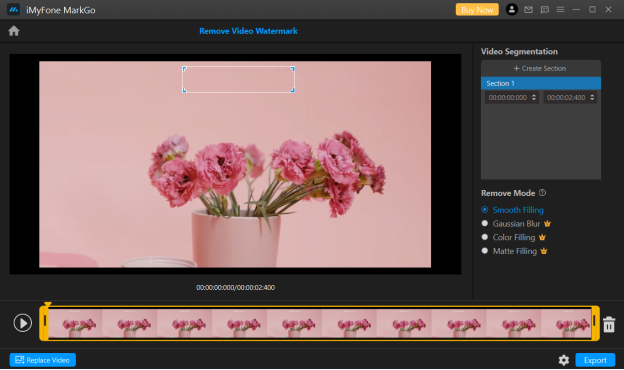 Step 5: You can also trim the video by moving the yellow handles on the timeline. After all, click on the Export button at the bottom right corner and export the video.
Part 2. Remove Watermark Using an Online Tool
If you are not comfortable with downloading a tool or you don't have much time for that, you can use an online tool. You just need to open your internet browser, and you are ready to remove the watermark.
There are dozens of online tools and apps available, but most of them are malicious, and some do not offer the results you expect. Here, we are going to use a simple tool, Apowersoft. With one click, it will remove the watermark in no time. Moreover, you can also remove multiple watermarks simultaneously.
Steps to Remove Watermark Using MarkGo
Step 1: Open any internet browser and follow this link.
Step 2: After opening the website, you will see two options. One of them is for the removal of watermarks from images, and the other is to remove watermarks from videos. Click on Remove Watermark from Video.

Step 3: Now, you need to select a video from your computer. Select a video, and it will take some time to upload.
Step 4: After uploading, you will see a box over the video. You need to place the box over the watermark. Adjust its size as you like. You can also add more boxes by clicking on Add Box(es).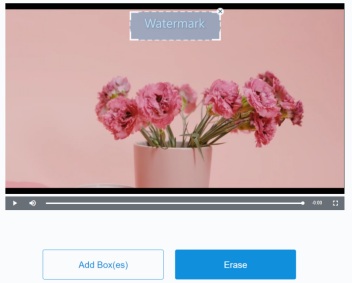 Step 5: Finally, you need to click on Erase. It will take a few seconds to process the file and remove the watermark. After that, you can download the file.
Part 3. Remove Watermark on Your Smartphone
If you don't have a PC or you want to save time, you can remove watermarks from videos by using a mobile application.
You can easily find many applications on the App Store and Play Store. Here, we will be using Video Eraser, an android application.
Video Eraser is a versatile application that can remove watermarks from images and videos. You can also use it for other purposes, such as video reversal, speed changer, compression, cropping, canvas setting, and trimming.
Steps to Use Video Eraser
Step 1: After downloading the app from the Play Store, open it. You will see multiple options on the main screen; click on Remove Watermark from Video.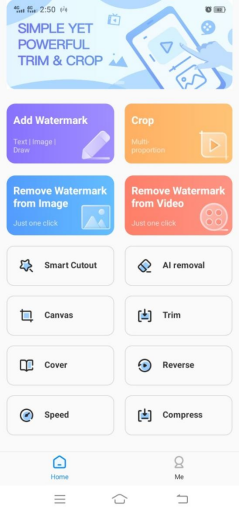 Step 2: Now, you will see your video gallery. Select the video you want to edit.
Step 3: You will see the video on the screen along with a square box. Move the box and place it over the watermark. If you want more boxes, tap anywhere on the video, and you will have a new box.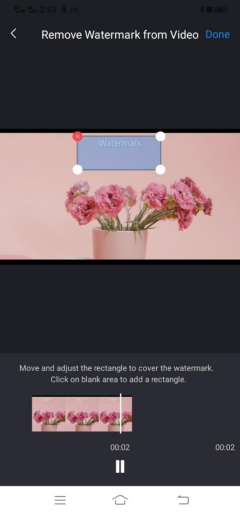 Step 4: Finally, click on Done to edit the video. Now, you can save the video on your smartphone or share it with anyone.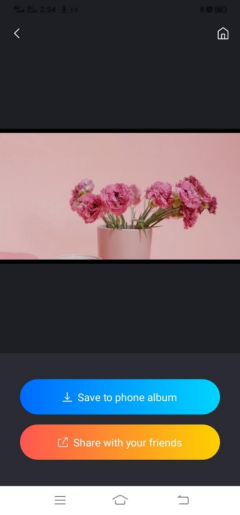 FAQs
Can I Remove Video Watermarks for Free?
Yes, you can easily remove video watermarks for free. There are many applications you can use. Online tools are mostly free, and you can use them without any hassle. However, those are not professional tools. For optimal results and high quality, you need to use a desktop tool.
Why Does the Area Become Blurred After Removing the Watermark?
Watermark removal tools usually remove the watermark and try to blend the area with the background. If there are multiple colors in the background, most of the tools won't be able to remove the watermark with perfection, and you will see colors in the area. However, some tools and watermark removers work very well.
Final Words
Removing watermarks from videos is pretty easy, and almost anyone can do that without any hassle. We have shared some of the simplest tools that you can use to remove watermarks in no time. Use these tools and make your videos more engaging.